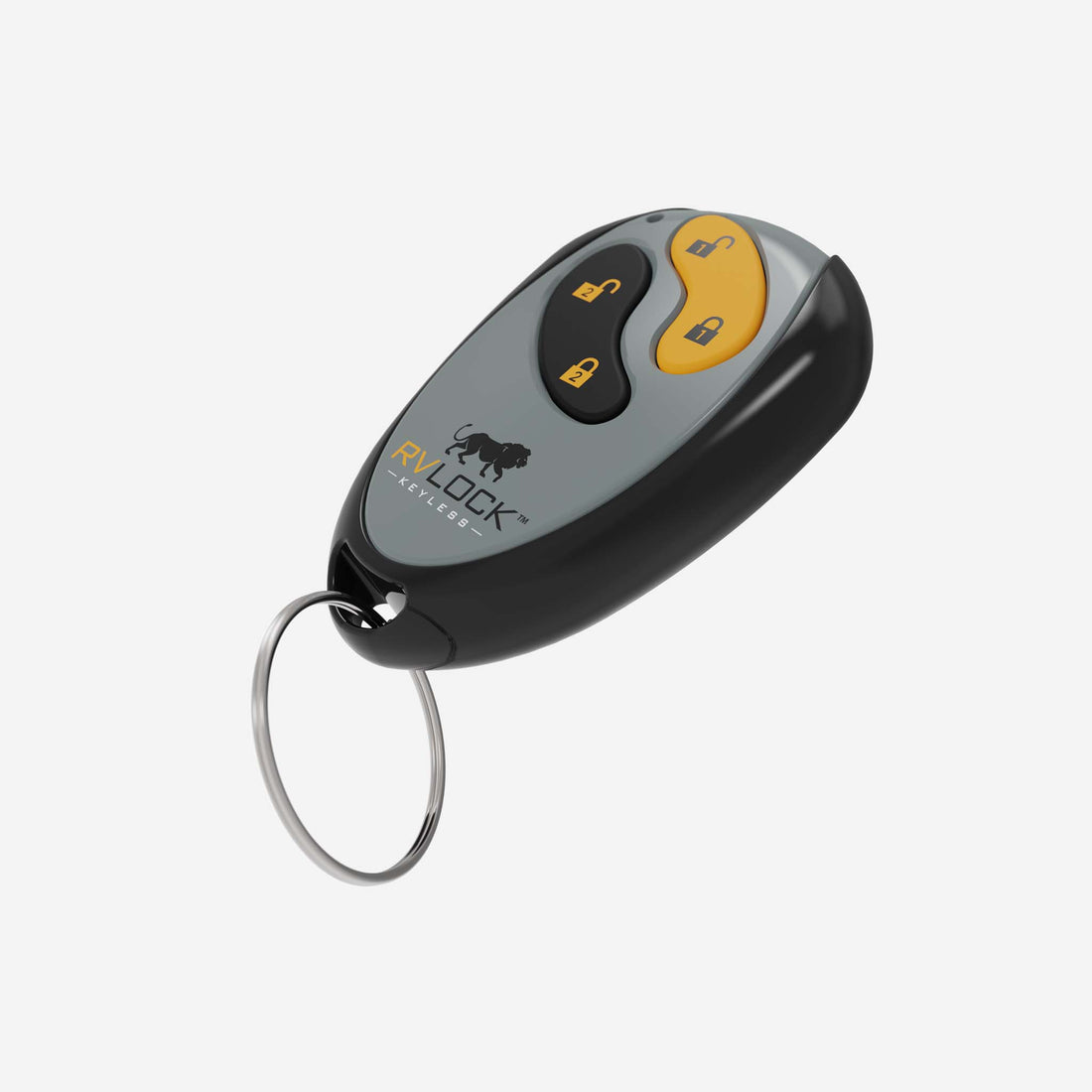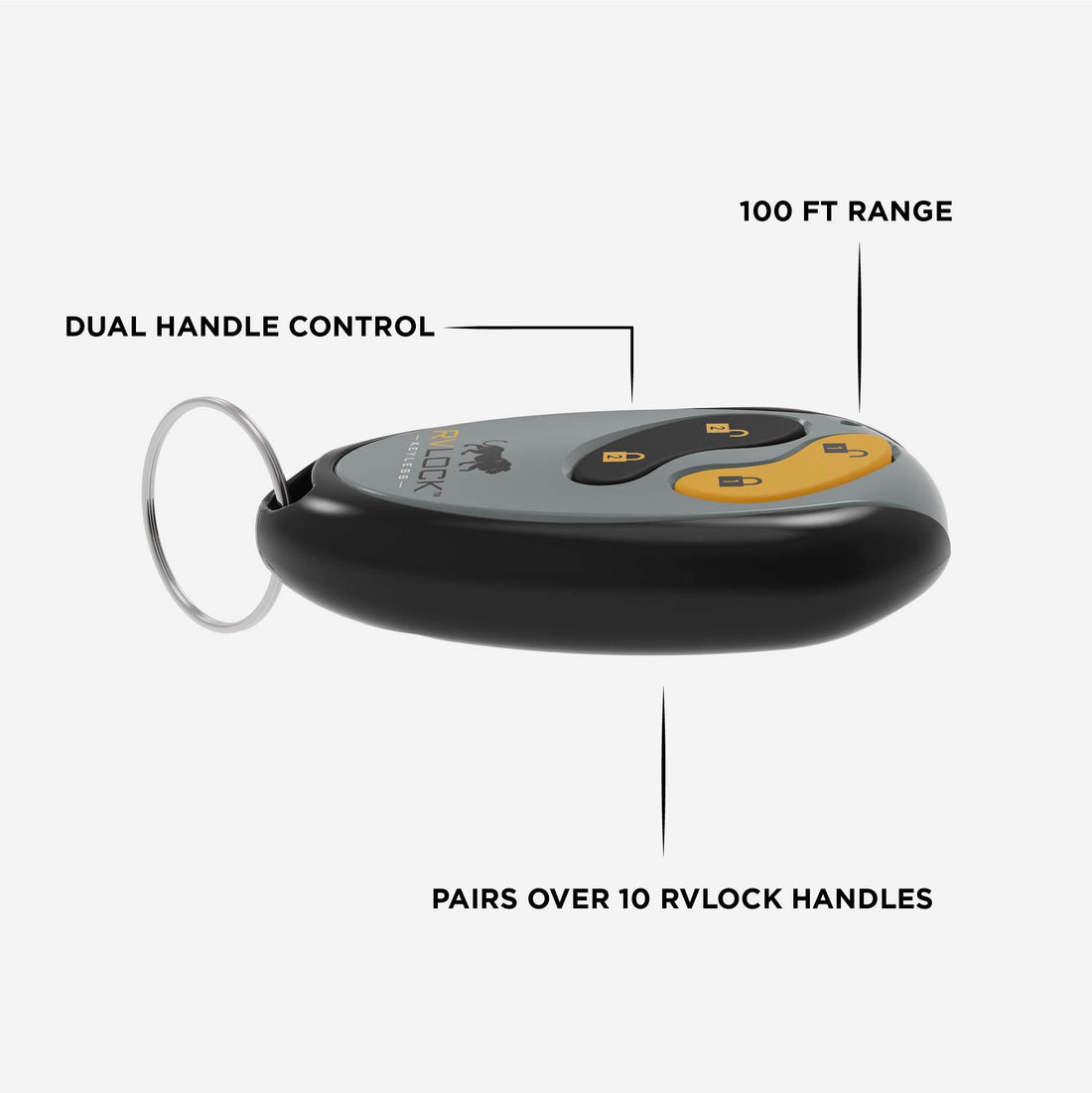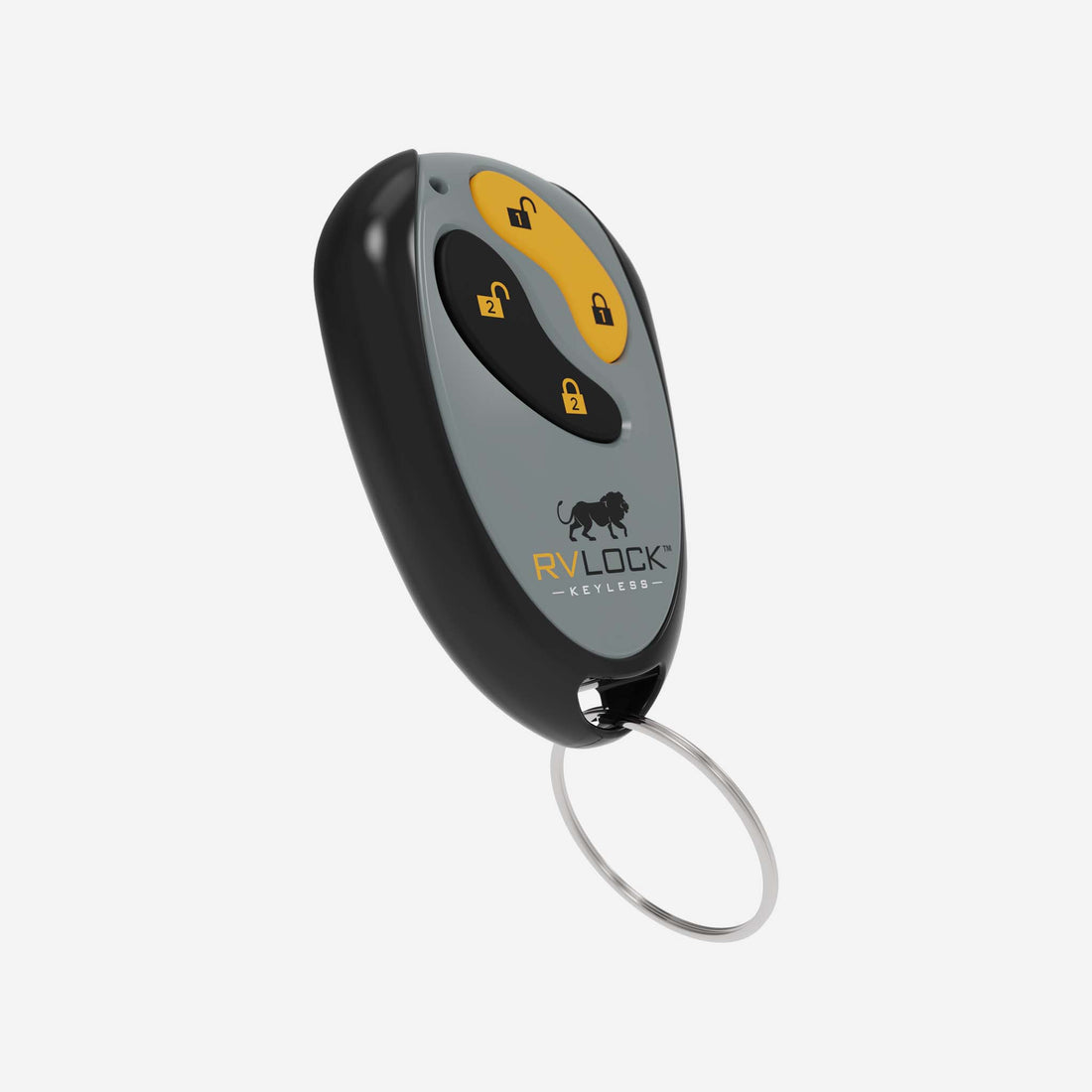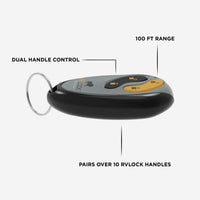 RVLock 4 Button Remote FOB
RVLock 4 Button Remote FOB
Wireless 4 Button Remote FOB Transmitter
The RVLock Remote Fob is convenient and easy to use and makes operating your upgraded handles a breeze. The durable ABS body and slim design fit perfectly in a pocket or purse.
Works with

all

RVLock Keyless Handles (universal design)
Features a handy keyring quick-clasp
Over 1 million secure rolling codes
Add up to 10 fobs per keyless handle
Other handles purchased in same order will be keyed alike.
Designed in Utah, USA
Premium patented products made by RVers for RVers. We take pride in being a family-owned small business headquartered in Utah.
Worry Free Warranty
Elite quality means no worries if you hit bumps on road. All RVLock™️ Keyless handles are covered by our included lifetime warranty.