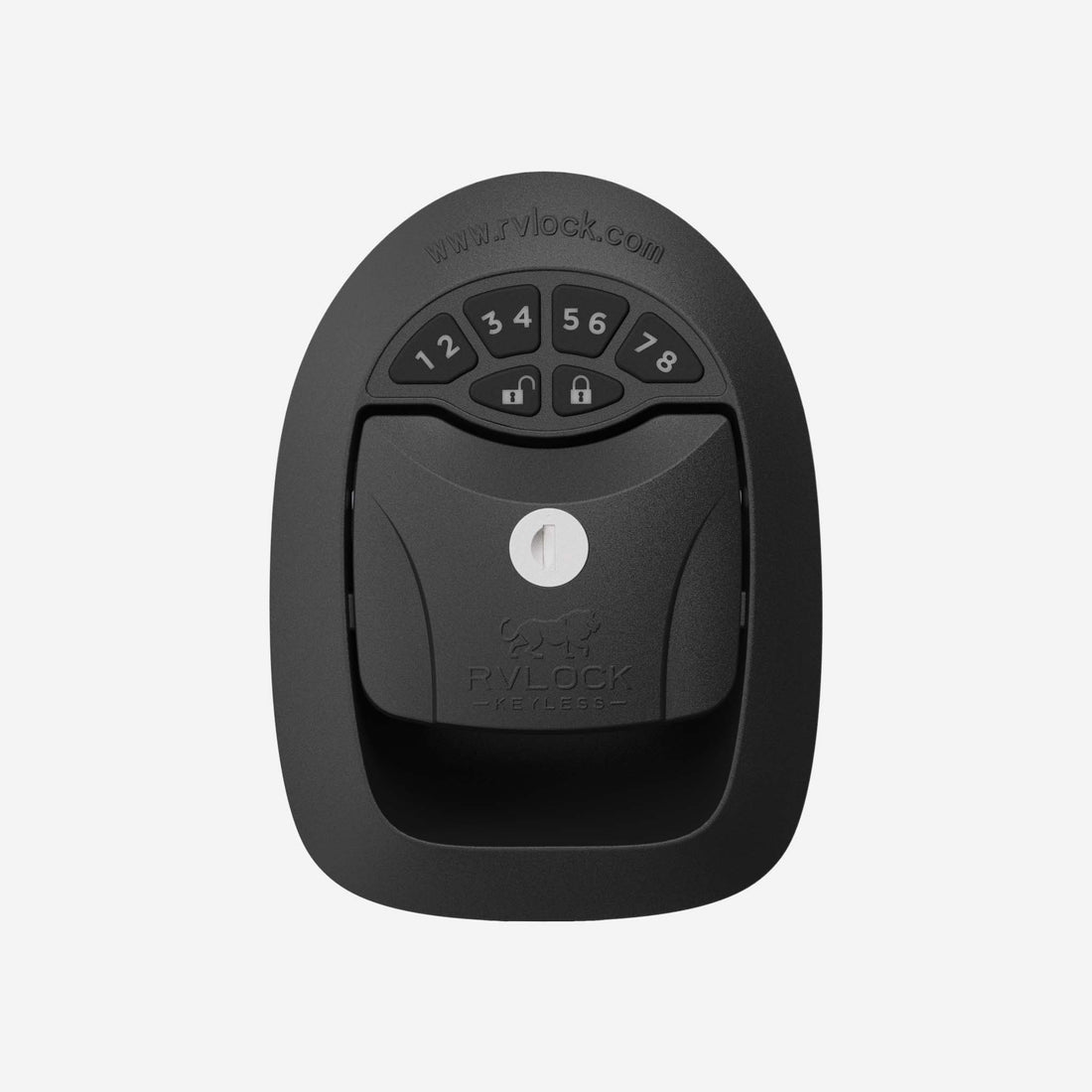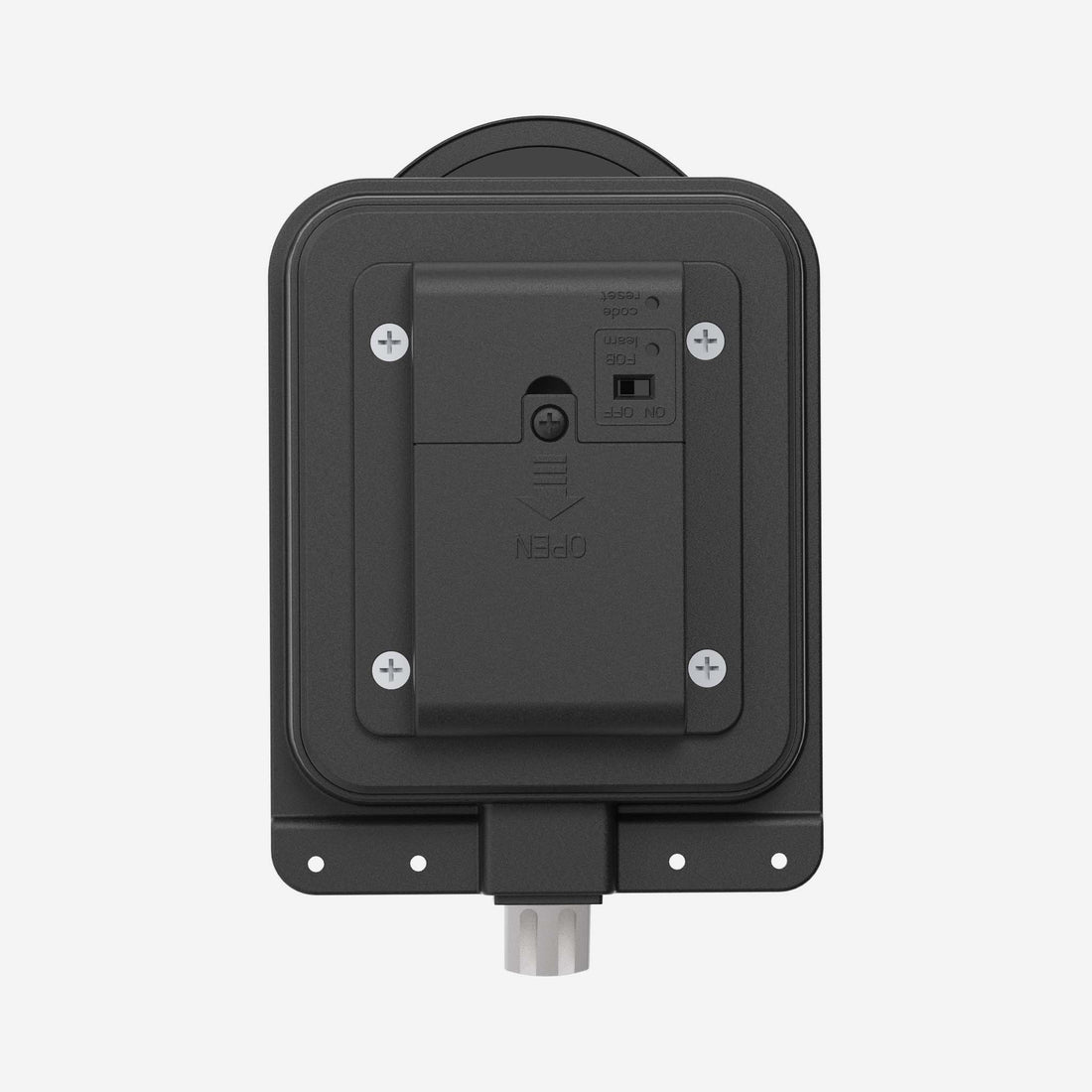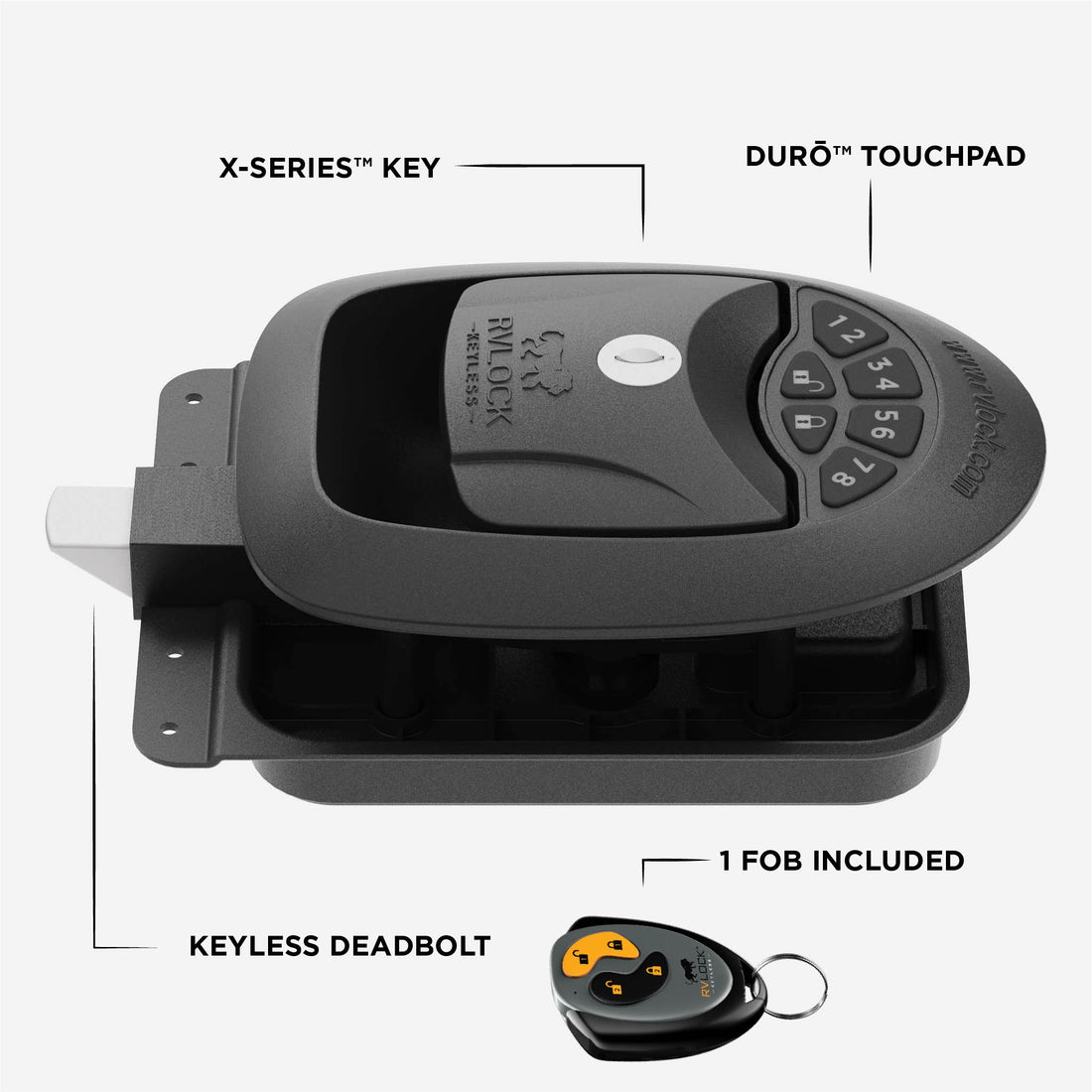 RVLock Keyless Baggage Handle
RVLock Keyless Baggage Handle
The RVLock Keyless Baggage system is the only compartment keyless solution in the world that can be keyed alike with your RVLock entry handle. Simply install our battery-powered keyless entry in place of your standard mechanical lock and control via your keypad or key fob (included). 
Our current baggage compatibility is limited, so please visit FIND YOUR FIT to verify if this product will work for you.
Designed in Utah, USA
Premium patented products made by RVers for RVers. We take pride in being a family-owned small business headquartered in Utah.
Worry Free Warranty
Premium quality means no worries if you hit bumps on road. All RVLock™️ Keyless handles are covered by our included lifetime warranty.
- Thermal Blocking Technology
- RVLock Lifetime Warranty
- Ergonomic grip design
- Premium Silicone Keypad
- Weatherproof Backlit Keypad
- Ultra-Lite Hardened Synthetic Compound
- Authentic RVLock Handle
- Silent Feature
- Unique Key Code
- Rust Proof
- QuickLock
- 10 Minute Install
- Key Alike System
- 1 Remote FOB
- 2 Custom Code Keys
- Installation Hardware
- 4 AA Batteries
- Owners Manual