COMPACT LEFT HAND RVLock Keyless Entry Handle
RVLock Left Hand Compact Keyless Entry System:
Same function and fit as the RVLock V4
Narrower front plate than the RVLock V4
Requires less space for width
Ideal for entry doors with full glass
1 Remote Fob

Over 1 million secure rolling codes
Add up to 10 fobs per keyless handle
Unlimited keyless handles per fob

2 Keys and Installation Hardware
4 AA Batteries included
Front portion dimensions: 4.25" tall x 4.5" wide
FITS MOST FIFTH WHEEL, TRAVEL TRAILERS & CAMPERS
(Keypad integrated into handle)
View PDF Installation Guide
All RVLock products come with a limited lifetime warranty. We stand behind the craftsmanship and quality of all our products.
Customer Reviews
Write a Review
Ask a Question
I recommend this product
Excellent investment!
Super easy to install, excellent quality, very convenient.I love having the "Key Fob" to give a friend to use to get in and out of the camper, they don't have to know the code, it stays safe with you!
05/15/2022
Robert S.

United States
I recommend this product
Left Sided Compact Lock
Very easy to install (15 minutes tops) and to use. I was able to get it keyed to my cargo door locks I bought months prior by emailing the company. Thank you!
04/30/2022
David O.

United States
lock review
Finally a right side lock. Didn't realize there is such a small demand . Takes a 805 rv key to open? Very common key. Lock is not as secure as it is easy to compromise. Due to commonality of key.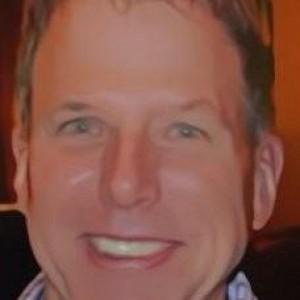 RH
04/24/2022
Roger H.

United States
I recommend this product
It wasn't suppose to fit, but did!
I was actually advised by a customer service person at RV Lock they didn't have a lock that would fit my trailer. I got one anyway on the advice of a guy with a similar trailer to mine and got it installed. The only problem I've yet to resolve is programming custom codes.
Better than the original handle, but a few significant missteps
Up front, I love not having to carry a key every time I leave. It does what it's intended to do. But for the price point, there are some embarrassing oversights. For one, the screws and latch plate aren't made of stainless steel, so around six months after install, all those parts were showing rust. For an RV product, that isn't going to last very long. This is the main reason I rated this product so low. How can you charge so much and then provide such subpar hardware? Then, from a design standpoint, the flap on the outside is convex, unlike the standard type the manufacturers put on. That means that if you are used to swinging the help-me handle over in front of the door on drive days, to act as a failsafe keeping the door closed, the handle might rub off the paint on the flap, where before they never made contact. That means you're relying only on the deadbolt to keep the door closed if the handle flaps open (which does happen, bumping down the road). My last point is a request. These locks should require a key to unlock, but not to lock. You should be able to simply press the closed padlock button to lock the door. If someone pressed it while you were inside, you could easily flip the deadbolt manually. And from the outside, there is no harm I can see from making it easy to lock the door. It is unlocking that is a security concern. I wish this were an option one could program, or the standard option from the factory.
Thanks for your feedback! We are always looking to improve our products, and customer's feedback is extremely helpful! Good news! We do have a quick lock feature on our keyless entry locks! If you hold down the "lock" button for a few seconds, it locks the deadbolt of the lock without having to use your key or pin!