Review existing cutout dimensions.
Replaces 6.5" x 4.75" Openings
Verify that your existing handle opening measures 6.5 inches x 4.75 inches. Class A & C motorhomes are custom built, so there may be more variations than towable rigs. Designed for doors that are 1 1/2" thick.
Review common OEM handles the Atlas can and cannot replace.
Handles the Atlas Replaces
External features of Class A handles do not vary significantly. These are the most common handles the Atlas replaces.
Handles the Atlas Cannot Replace
Verify distance of existing handle to the edge of your door.
Verify 2.25" - 2.50" Gap
Your existing handle should measure 2.25" - 2.50" from the edge of the handle to the edge of the door.
Locate an Existing Calibration Nut
The calibration nut is often located under a vinyl sticker or plug that will be visible on the side of your door. 95% of rigs will have this calibration nut. If you do not have one, the Atlas will not be compatible at this time.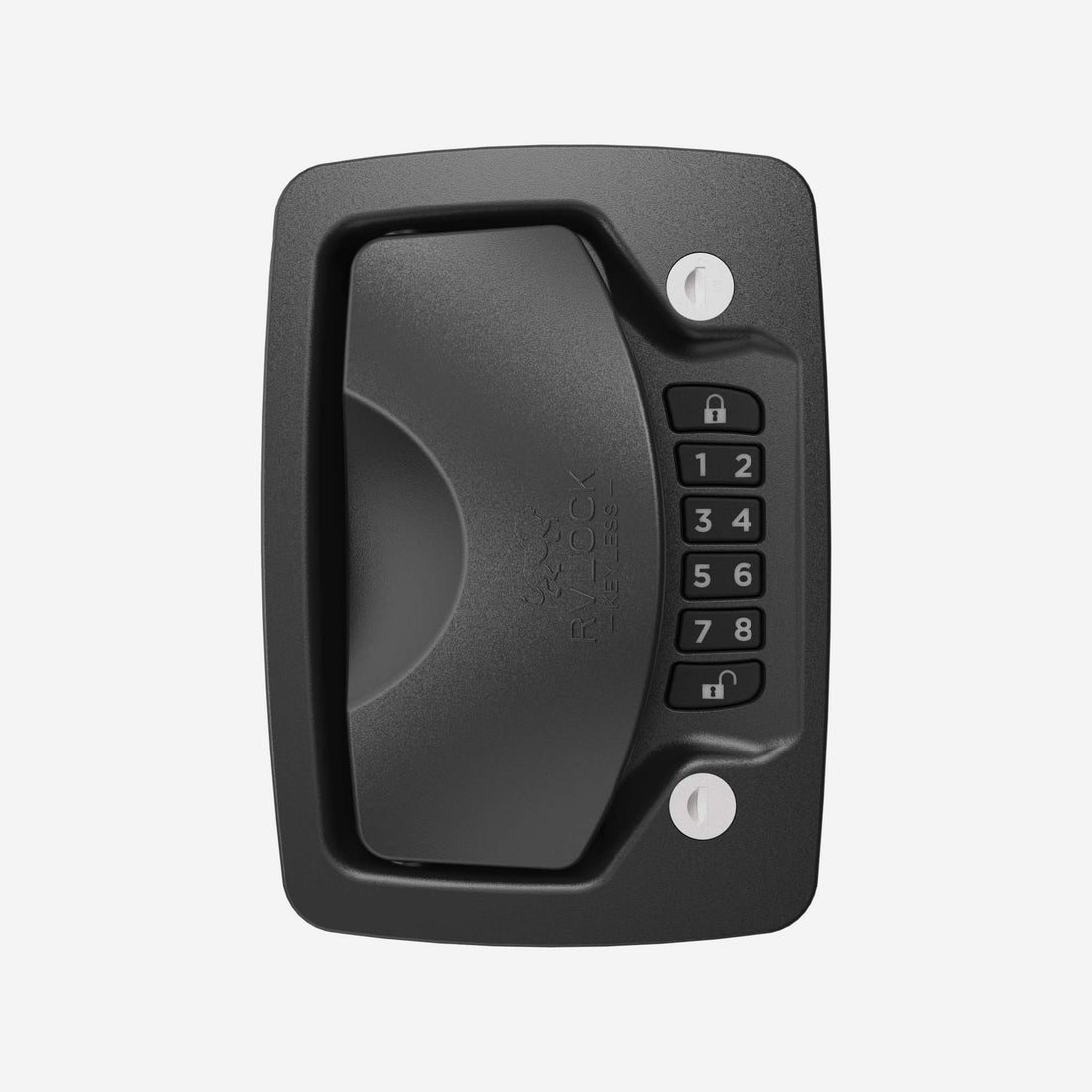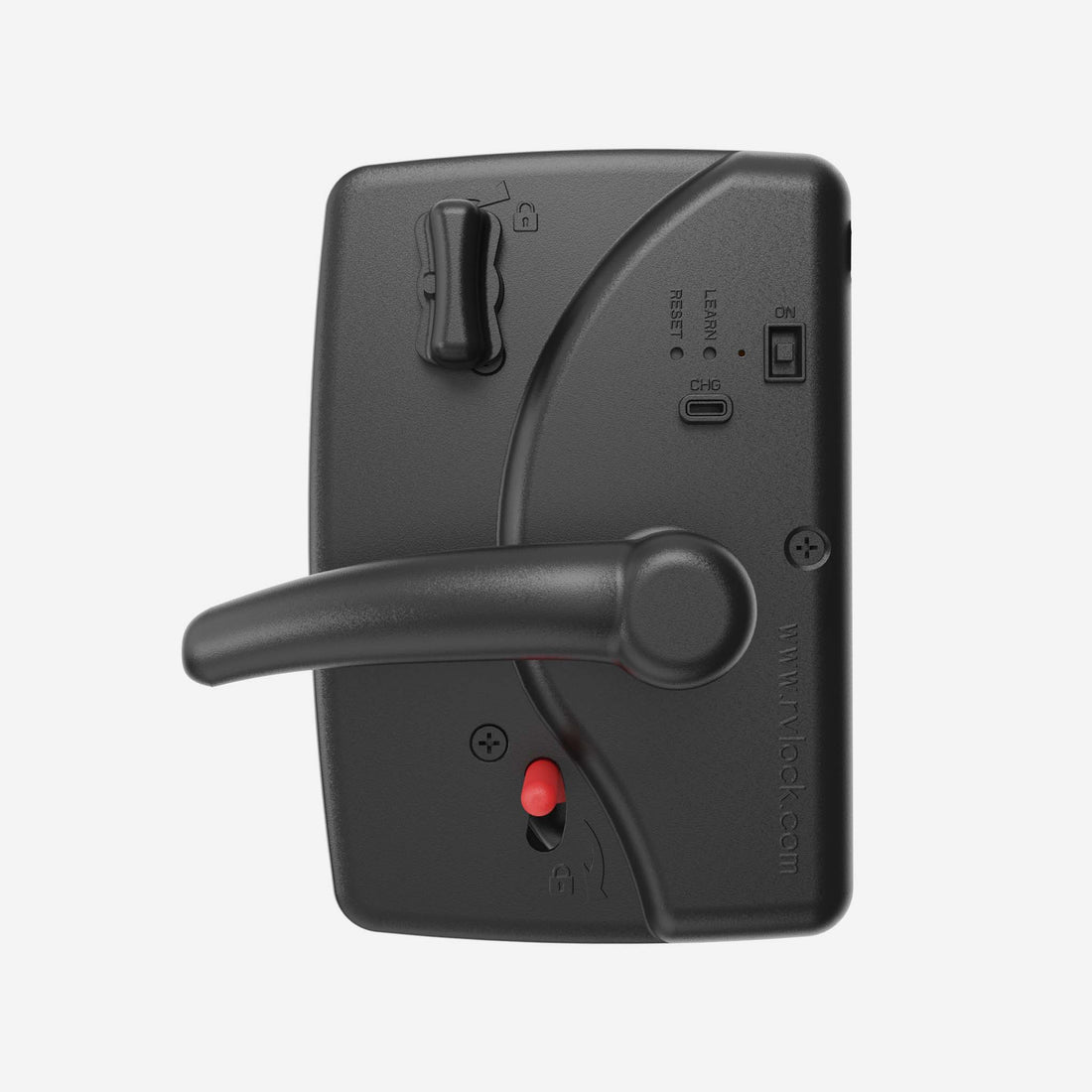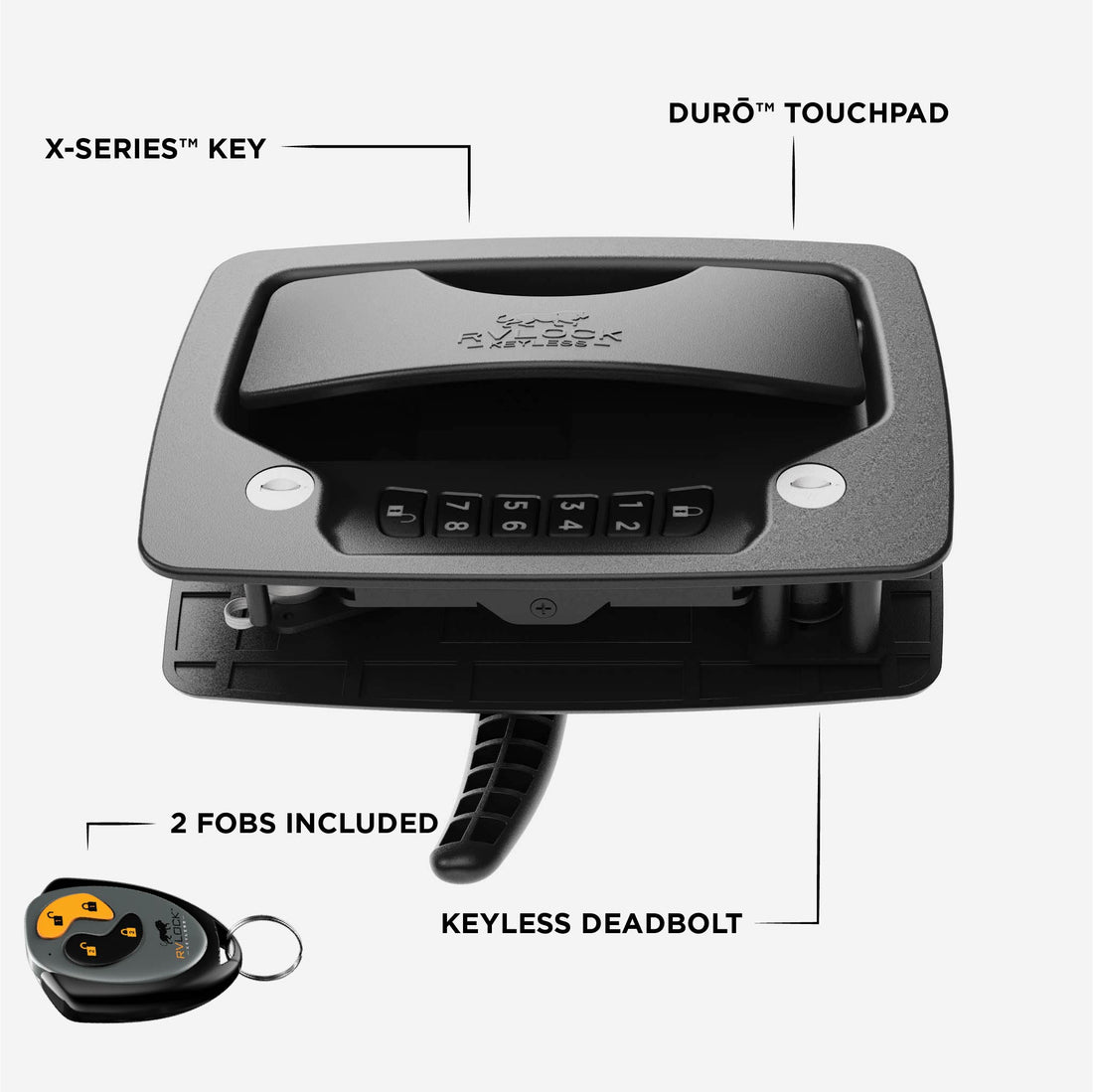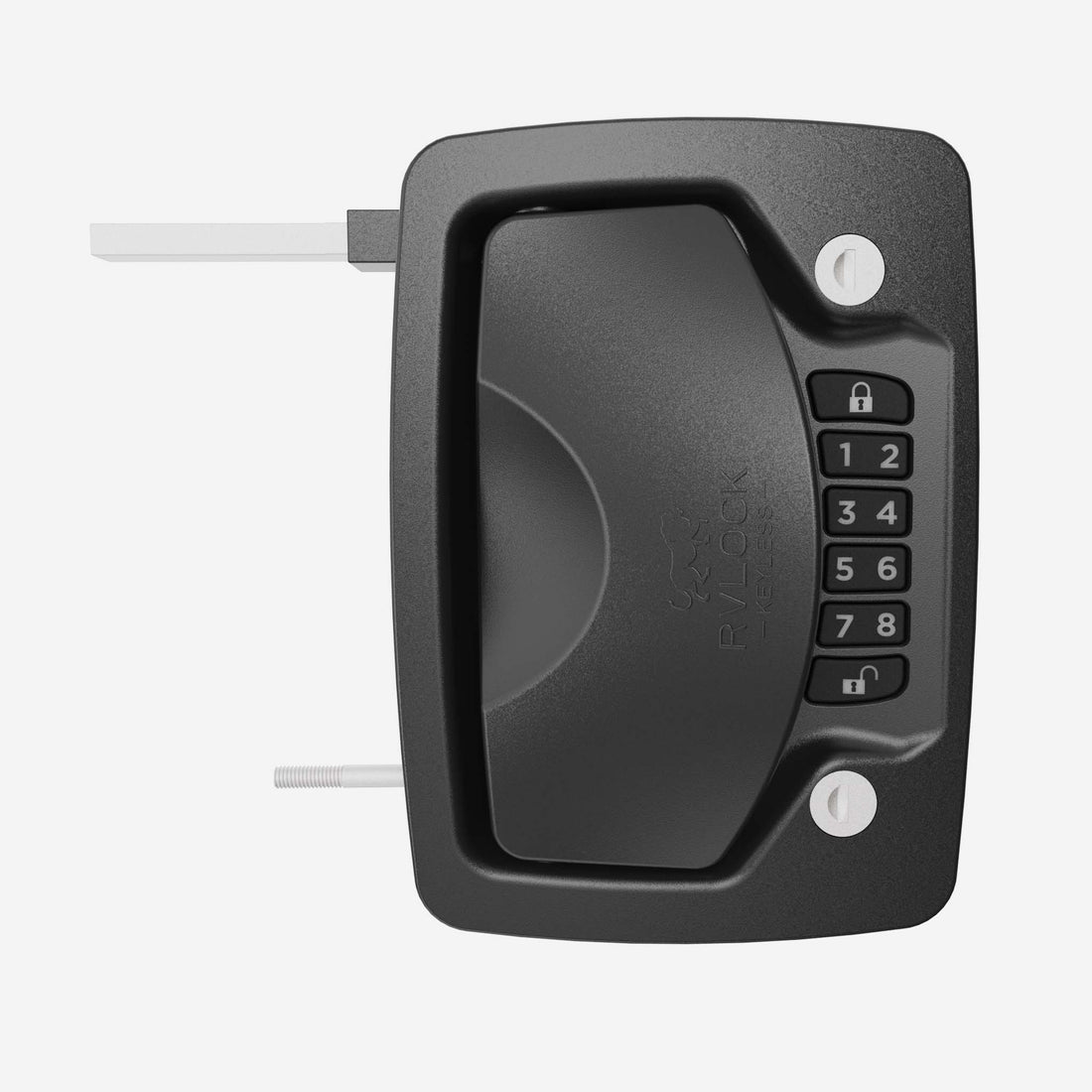 A product years in the making. The RVLock Atlas Keyless handle brings RVLock's trusted engineering to Class A motorhome owners. For years, Class A motorists have requested a keyless handle solution.
In true RVLock fashion, we designed the Atlas as a DIY keyless upgrade. Two years of perfecting this handle allows you to upgrade your mechanical door to keyless in approximately 30 minutes!