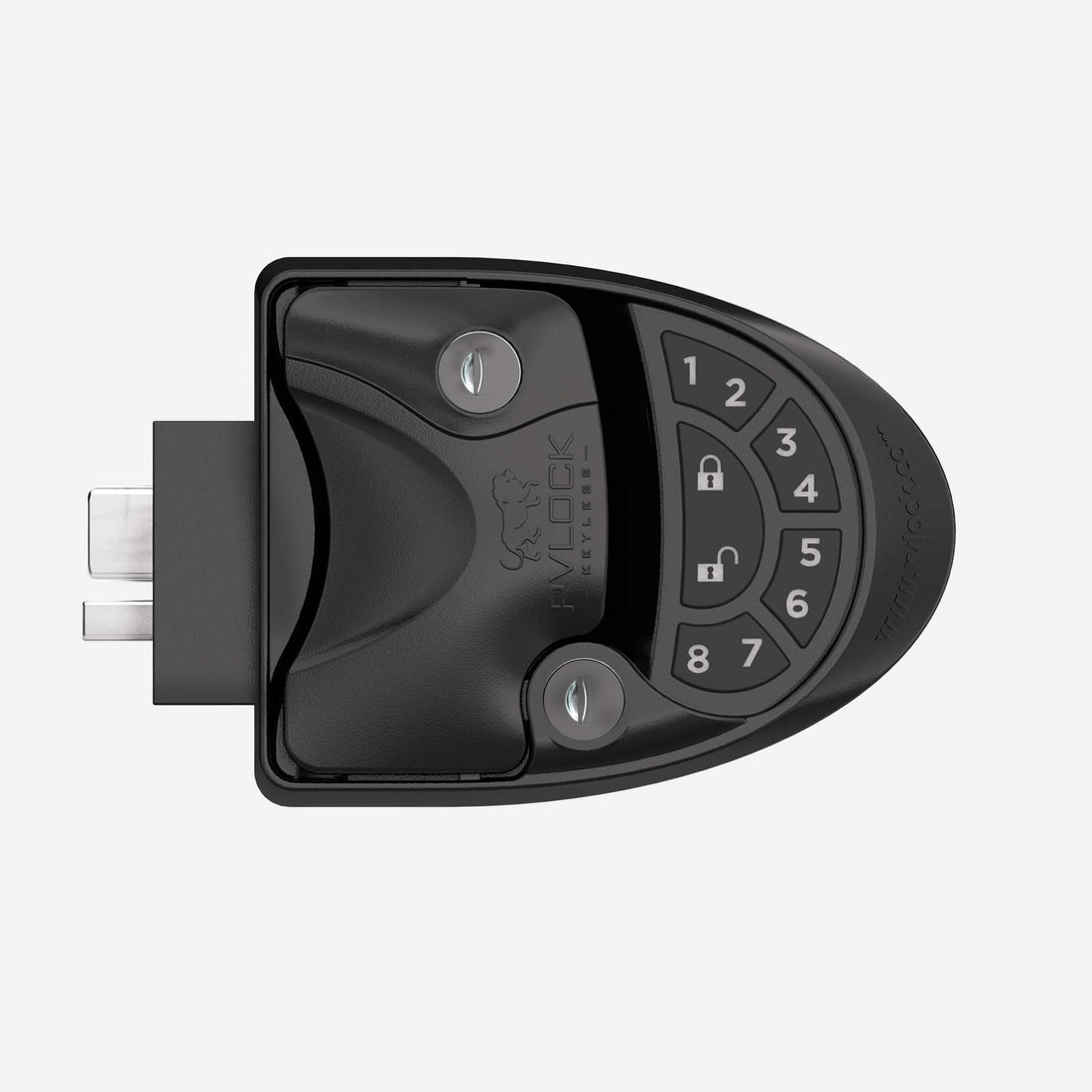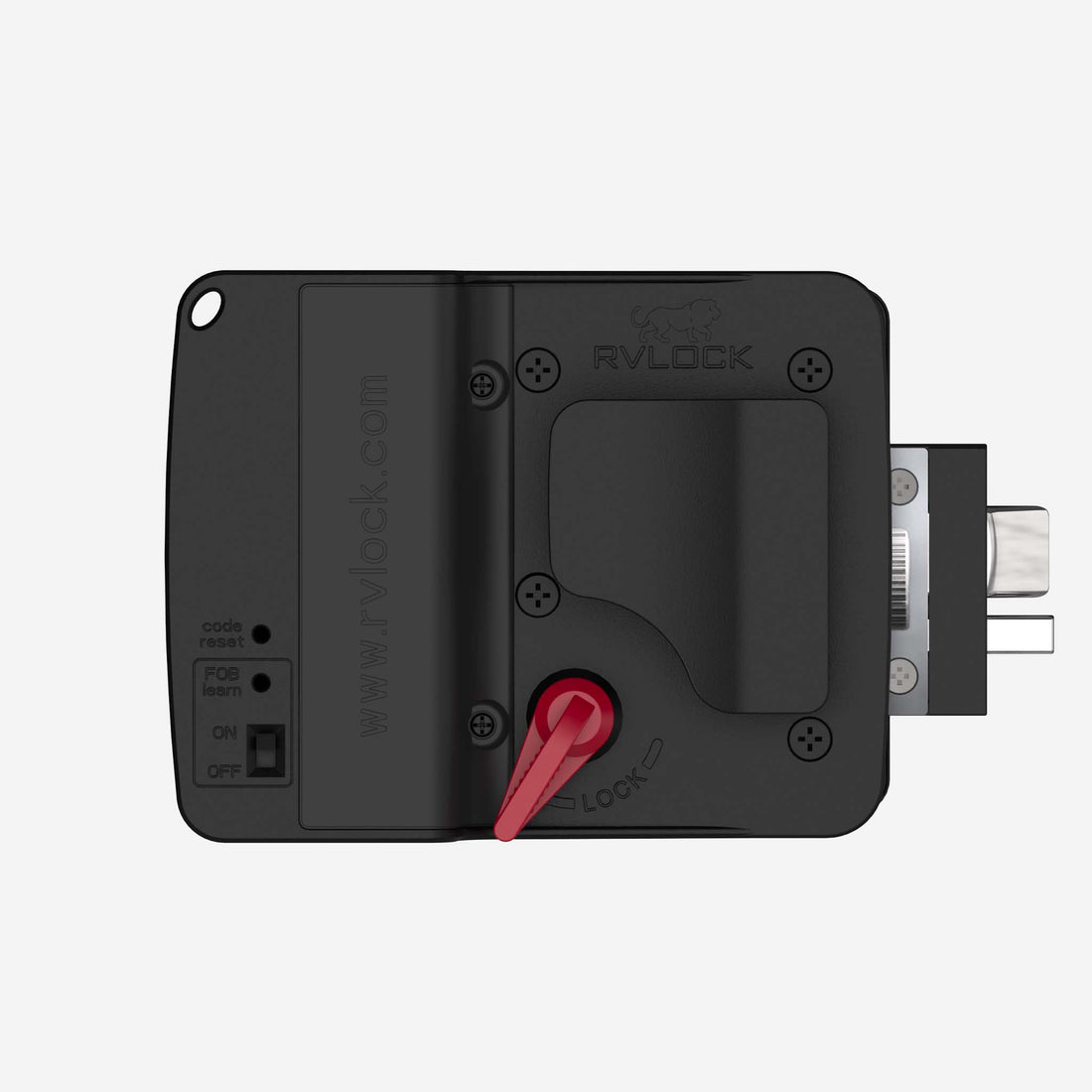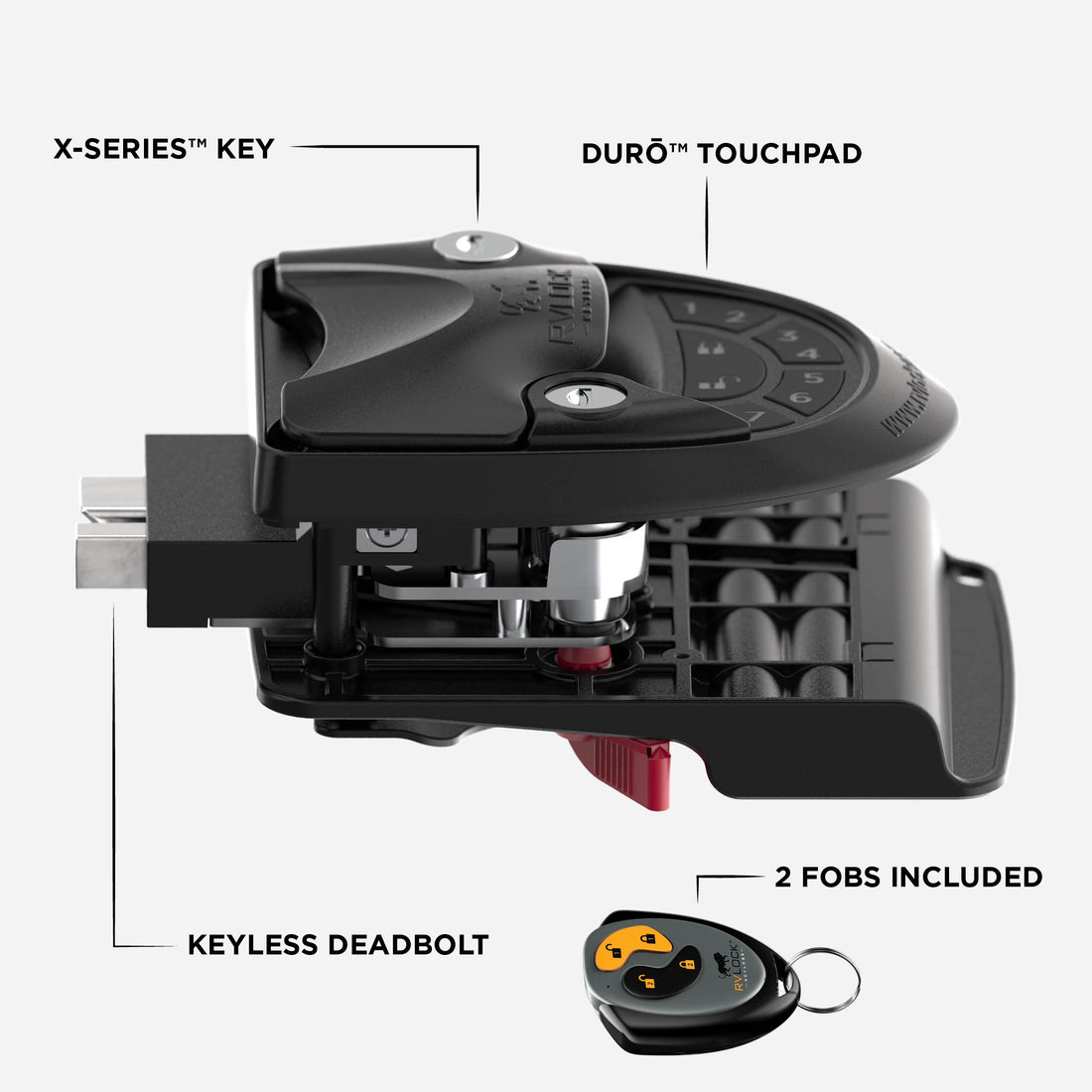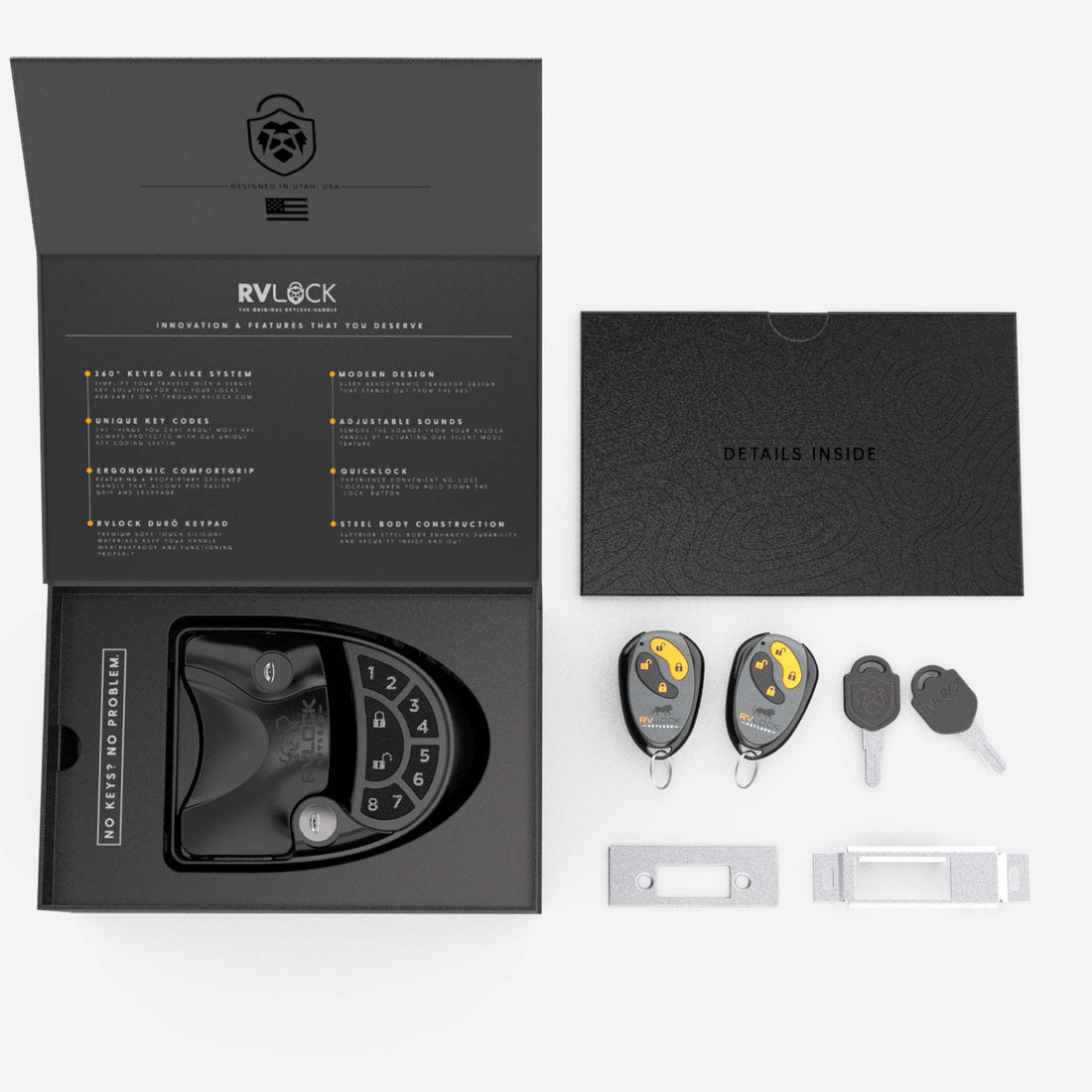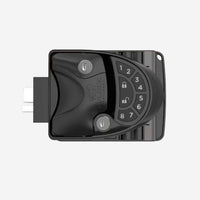 RVLock V4.0 Keyless Handle for RV Doors
For Doors with Hinges on the Right
RVLock V4.0 Keyless Handle for RV Doors
For Doors with Hinges on the Right
The RVLock V4 was built to make your travel more secure and convenient. Our latest upgrade includes a durable full metal construction and our premium Duro silicone keypad that is developed to endure any adventure you take on. 
A modern teardrop design provides you with a sleek upgrade that any rig owner can install. The exterior handle includes our ergonomic grip that gives more leverage than a traditional handle. The V4's weatherproof silicone keypad provides 8-digit security and a backlight for easy nighttime access. For added accessibility, the V4 RVLock Keyless handle comes with two 4-Button FOB. Key alike capabilities allow you to control multiple doors and compartments with a single fob - only offered by RVLock Keyless. 
Ditch the keys and upgrade to the industries leading keyless handle!
Find Your Fit
Have a Fifth Wheel, Cargo, Travel, Horse, Toy Hauler, or Specialty Trailer? No Problem.
Watch this 60 second video to know if our handle will work.
Worry Free Warranty
Premium quality means no worries if you hit bumps on road. All RVLock™️ Keyless handles are covered by our included lifetime warranty.
Designed in Utah, USA
Premium patented products made by RVers for RVers. We take pride in being a family-owned small business headquartered in Utah.
Ergonomic grip design
Premium Duro Keypad (New)
Weatherproof Backlit Keypad
Metal Exterior & Interior handle
Authentic RVLock Handle
Modern Design
Silent Feature
Unique Key Code
Rust Proof
QuickLock
10 Minute Install
Key Alike Systems
(2) Remote FOBs
(2) Custom Code Keys
Installation Hardware
(4) AA Batteries
Owners Manual
Front Handle Dimensions: 4.25" Tall x 5.5" Wide
Weight: 4 lbs 2 oz
Exterior Handle Material: Steel
Interior Handle Material: Steel
Power: (4) AA Batteries