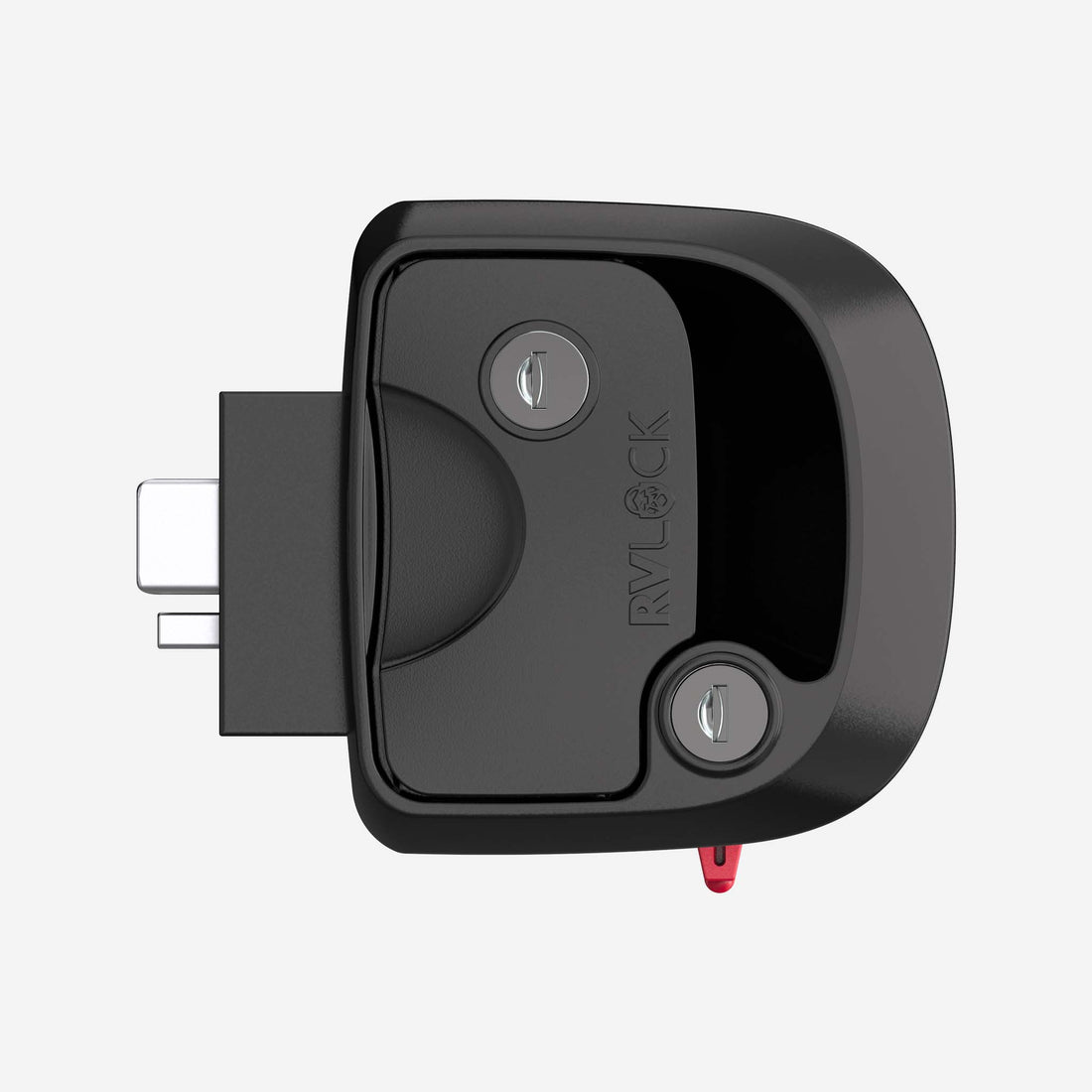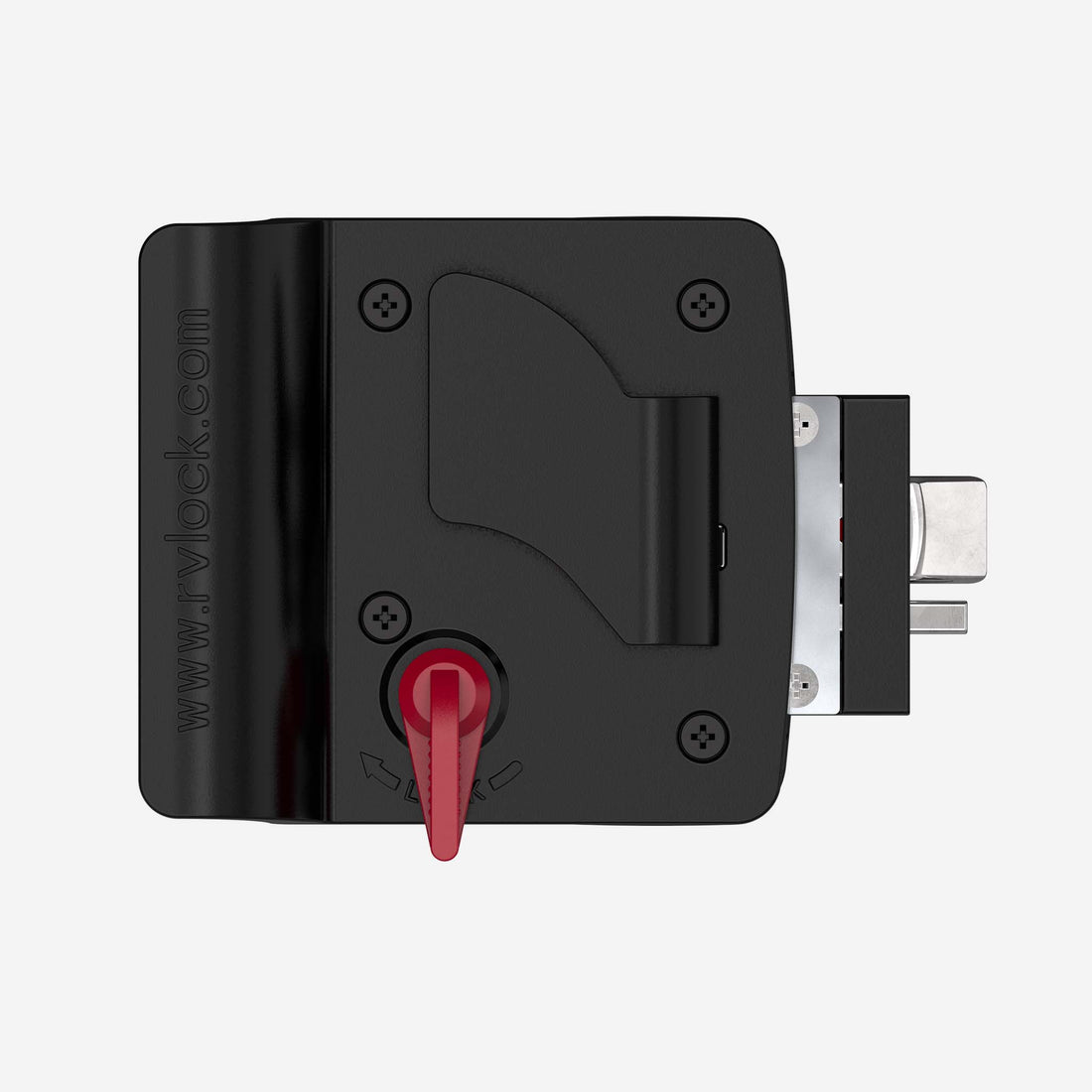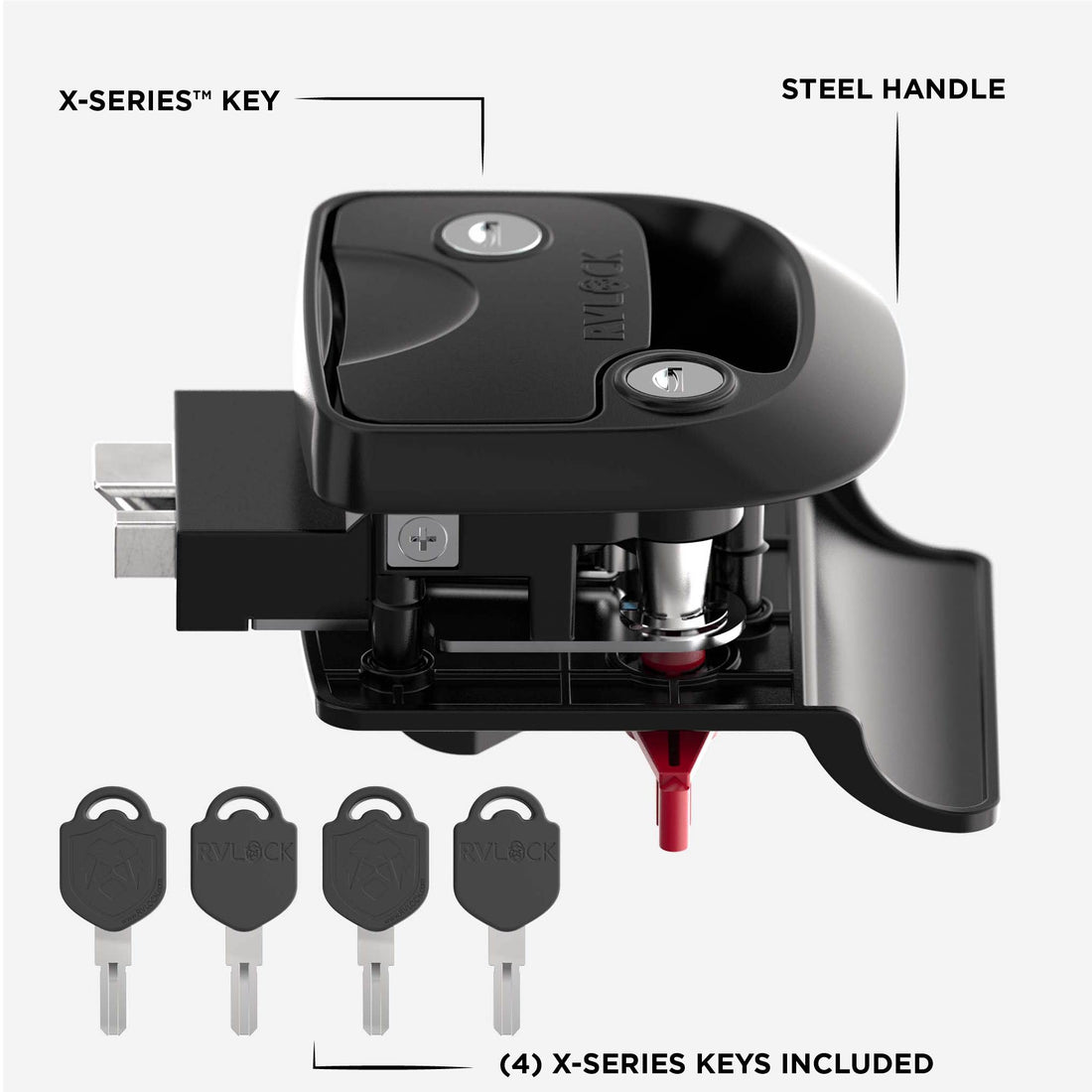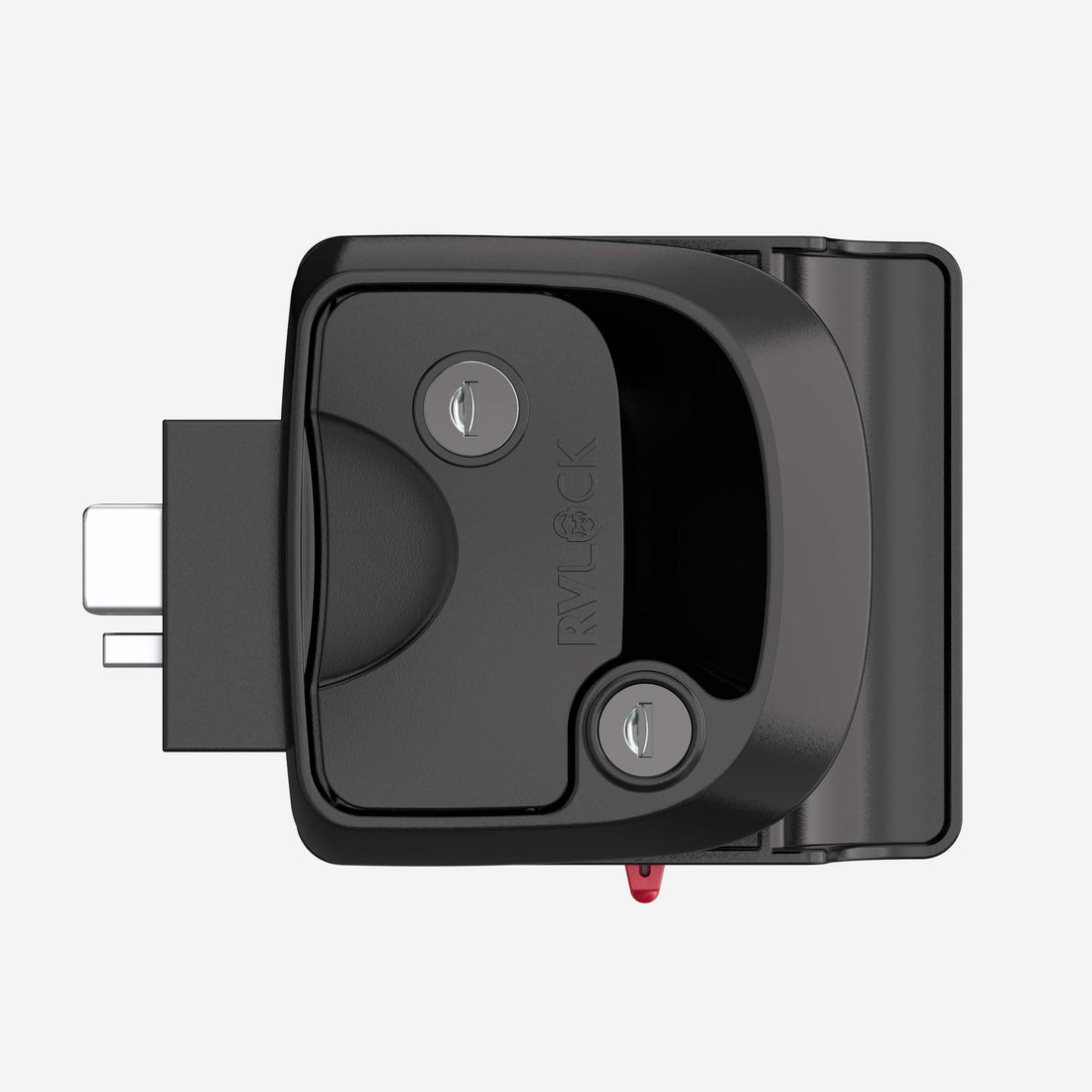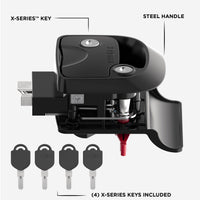 RVLock GripMax Mechanical Entry Handle
RVLock GripMax Mechanical Entry Handle
Traditional mechanical locks fail when it comes to security and accessibility. The GripMax was designed to revolutionize the standard lock on trailers. 
The RVLock GripMax will decrease damage to and increase the security of your entry door. Our full-metal construction will last any weather or adventure you take on. The GripMax's proprietary ergonomic ComfortGrip design provides an easier open and softer close than the standard factory entry lock. Premium X-Series™️ key codes provided by RVLock will ensure your key doesn't match your neighbors - as most factory locks do. 
Find Your Fit
Have a Fifth Wheel, Cargo, Travel, Horse, Toy Hauler, or Specialty Trailer? No Problem.
Watch this 60 second video to know if our handle will work.
(2) Custom Code Keys
Installation Hardware
Owners Manual
Weight: 1.1 lbs

Exterior Handle Material: Ultra-Lite Hardened ABS Compound

Interior Handle Material: Ultra-Lite Hardened ABS Compound