COMPACT RIGHT HAND RVLock Keyless Entry Handle
The RVLock Compact is a secure, minimalist keyless handle designed to fit a variety of rigs. This durable keyless handle is 25% lighter than the RVLock V4, while offering the same expansive compatibility. For those with a window in their door that extends below their handle, the Compact is the only RVLock keyless entry handle that will install properly.
The exterior handle features an ergonomic grip that gives more leverage than a traditional handle. A premium weatherproof backlit silicone keypad comes standard with every Compact handle. For added accessibility, every RVLock Keyless handle comes with a 4-Button FOB. Key alike capabilities allow you to control multiple doors and compartments with a single fob - only offered by RVLock Keyless. 
On the interior handle, the Compact differs from the V4 by offering an ultra-lite hardened synthetic compound that provides thermal blocking technology, keeping the cold air out!
Ditch the keys and upgrade to the industry's leading keyless handle!
FITS MOST FIFTH WHEEL, TRAVEL TRAILERS & CAMPERS
- 1 Remote FOB
- 2 Custom Code Keys
- Installation Hardware
- 4 AA Batteries
- Owners Manual
- 25% lighter than the V4
- Fits doors with full window
- Thermal Blocking Technology
- RVLock Lifetime Warranty
- Ergonomic grip design
- Premium Silicone Keypad
- Weatherproof Backlit Keypad
- Ultra-Lite Hardened Synthetic Compound
- Authentic RVLock Handle
- Silent Feature
- Unique Key Code
- Rust Proof
- QuickLock
- 10 Minute Install
- Key Alike System
- Front Handle Dimensions: 4.25" Tall x 4.5" Wide
- Weight: 3 lbs
- Exterior Handle Material: Steel
- Interior Handle Material: Ultra-Lite Hardened Synthetic Compound
All RVLock products come with a limited lifetime warranty. We stand behind the craftsmanship and quality of all our products.
Customer Reviews
99
reviewers would recommend this product
Write a Review
Ask a Question
I recommend this product
Excellent Product
You have the best customer service in the world! From Brendon, who helped with the purchase and an after purchase question to Courtney who helped me with an installation question, I've never recieved such cheerful, intelligent and grateful help! Oh, and the product is great too!
06/28/2022
Scott B.

United States
I recommend this product
Great Security for Piece of Mind
After extensive research the choice for upgrading the security for our new RV was easy-RV Lock has a steel core that makes it the premiere security against unauthorized entry. The increased popularity of Rving unfortunately means "bad guys" look for easy targets so it is common sense to take steps to not be that "easy target". The installation is simple and only takes a few minutes. I highly recommend buying this lock to invest in your own safety and security.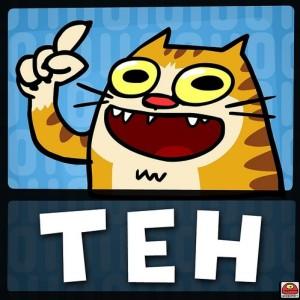 IW
06/28/2022
Ian W.

Canada
I recommend this product
One small, easily remedied problem
Great! Easy install, works as advertised. Small problem is that the frame latch does come forward QUITE far enough to latch the door easily, so I just need to modify the screw holes a little bit so the latch can slide out a tiny bit farther.
06/27/2022
Kimberly L.

United States
I recommend this product
Great upgrade
Quick and easy to install. Wish I had purchased this lock sooner. My only 'gripe' was there isn't a zero option for the code.
06/27/2022
David J.

United States
I recommend this product
Love the keyless entry
Installation was simple and programming the lock was straight forward. Having the option to enter a code or use the included key fob is very nice. My only complaint with this new handle is there is not much handle to grab onto from the inside when closing the door, and because the screws are on the opposite side of the battery compartment the plastic bends a little when you pull on it so it doesn't feel very sturdy and doesn't allow you to pull on the door as hard to close it - this is especially important on newer doors with friction hinges that require a little more force to close.